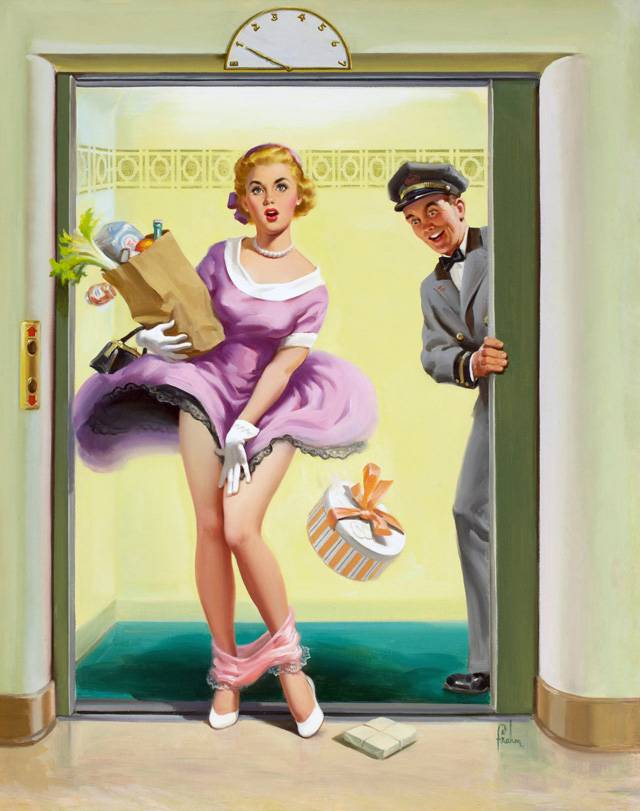 Laundry, dishes, general cleaning of house (seriously, how do two people make such a mess?)- just your typical Saturday. We were cleaning and organizing, or as my husband calls it- doing stupid adult stuff and really didn't have anything fun on the agenda.
I mentioned to my husband that we needed to get to Target before dinner. He wiggles his eyebrows at me and says "We should put your butt plug in before we go." Why does this turn me on. Just the suggestion has me panting. He has said things like this before. But he's joking, right? Yeah, he's totally joking.
We make more progress in the house. I take a shower and get dressed, then come into the bedroom. He's laying on the bed. "Well," he says and looks at me expectantly, "go get it."
I still think he's joking. But I guess he's seeing how far he can take this. I get the butt plug and some lube. He sits up on the bed and pulls me to stand between his legs. I am giggling like an idiot at this point.
He unbuttons my jeans, pushes my pants and panties down, and then pushes me so I am face down bent over the side of the bed. Things running through my head: He's really doing this! I think I've had this fantasy, how did he know? What did he just pick up?
Before I have a chance to glance back and see what I heard him pick up something cracks across my ass and I jump. Ow, leather paddle he bought for my birthday. He spanks me again with it and I cry out. I may have told him before that it didn't really hurt, now I think he just wasn't swinging very hard. He spanks me a few more times and I am about to ask him to stop, or ease up, but I am biting my lip not wanting this to end.
I hear him drop the paddle and now his hand is between my legs. I hear him open the bottle of lube and feel the coolness between my cheeks. I moan and adjust as he slides the plug in place. He pulls me upright and he sits back down on the bed. He pulls my jeans and panties back up my now warm cheeks and then zips and buttons my pants. I am practically swooning at this point.
"Ready to go?" He says this so nonchalantly that I almost laugh. I just nod in reply and go to find my sneakers.
At Target I am taking little steps. And I keep thinking everyone knows! Of course no one does, but I feel so naughty. My husband keeps making comments and making me blush and it's all just amping me up and turning me on more.
Needless to say, we raced home from the store. I highly recommend running all weekend errands this way!